About Us!
With over thousands of active subscribers and counting, Trinity SMS Marketing and Advertising Company, popularly known as TRINITY SMS is a subsidiary of Trinity Internet Services. Our other services are hardware dealer and installation, Internet service provider, Graphic Designer, ICT Training.
However TRINITY SMS is the biggest SMS Marketing operator in Nigeria and West Africa. However, it is also the largest subsidiary in the TRINITY Group a multinational company that saddle with the responsibility of employment generation through Agro business, telecommunication and provision of world-class education in Africa
While we add value through our products and services, we are also committed to adding value by ensuring good corporate governance, which has earned us commendation from various arms of government. We are proud to note that our level of fiscal compliance (through various tax payments) has made a significant contribution to Nigeria Gross Domestic Product.
As a global brand, TRINITY Group subsists on the core brand values of Leadership, Integrity, Relationships and Innovation. We pride ourselves on our ability to make the impossible possible, connecting people with friends, family and opportunities and giving everyone an edge in all ramifications through our products and services.
Since commencing business operations in May 2010, TRINITY Group has consistently placed a high premium on quality services, customer service and value-added services which truly enrich customers lives.
As a leader in the industry, TRINITY Group has also recorded several notable firsts, which have positioned our operations and activities as a point of reference for the telecoms industry and the business community in Nigeria and Africa.
As one of the major players in Nigeria SMS revolution, TRINITY Group was also the first to launch its service across major Nigerian cities, and currently has the most reliable SMS gateway, and distributors and clients spread across 2,840 cities, towns and villages in all 36 states of the federation, including the Federal Capital Territory (FCT).
Our awareness of the need to promote environmental and Corporate Social Responsibility has also led us to establish a foundation (the first Nigerian SMS Marketing company to do so). Through the TRINITY Foundation, we go the extra mile to put smiles on the faces of Nigerians by investing in sustainable projects spanning the education, economic empowerment and scholarship, which have a high impact on the quality of life in communities across Nigeria.
TRINITY overriding mission is to giving everyone an edge in all ramifications and a catalyst for Nigeria economic growth not only through the provision of world class communications but also through innovative and sustainable corporate social responsibility initiatives.
Head offiice-
suite 7 Akure shopping complex Alagbaka Akure Ondo State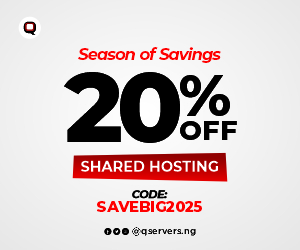 Click here to To Get FREE Website Template for your Business
We guarantee excellent service delivery to all your devices right from our SMS gateway
Contact : 07036616565
Support@prof-bulksms.biz
Click here to Get a free copy
Why clients patronize us